Spend The Night With Kitty (2016 Classic)
A downloadable Horror game for Windows
your tent blew up while camping with your cat.

your cat died, now your in a hotel. and your cat got revenge. you hated your cat, now he hates you. his body got upgraded to scare you. now you have to figure out how to get out of the hotel.
ATTENTION! Guys, guys guys... apparently this game got popular for it's stupidity. i did not make the game stupid at all, i worked hard on it for MONTHS. Both Markiplier and Flamez plays say the game is stupid, but it is NOT. the graphics might be bad, but PLEASE!!! NO HATE!!! thank you.
Also i tried to make a back button on all pages, but it did not work. it would crash on you if you tried to click it.
And last but not least, there IS an objective. the objective is to try to grab the hammer and bust open the door before kitty gets you. thank you :).
Controls:
Press W,S, to move
press A,D, to look around
point your mouse to an object, and press E to pick it up
go to the door, and press B to smash door (if holding heavy object)
if holding heavy object, go to Robott and press K to kill him
Latest Fan art(s)!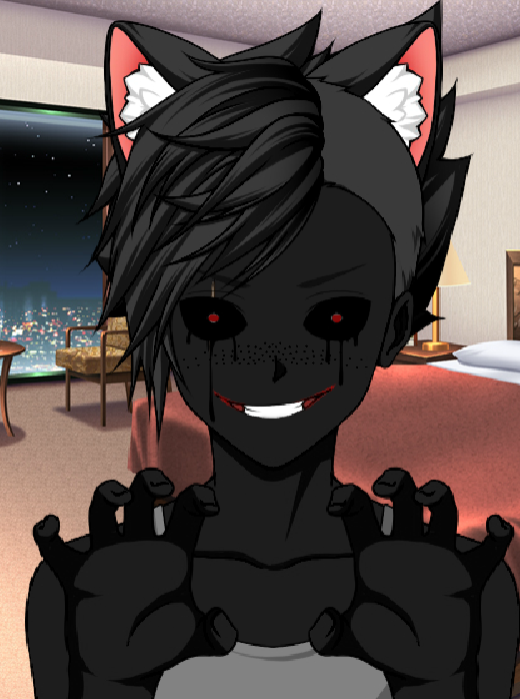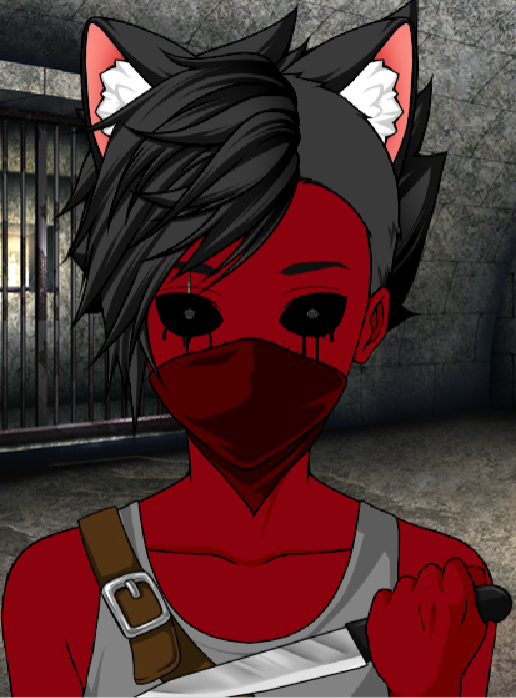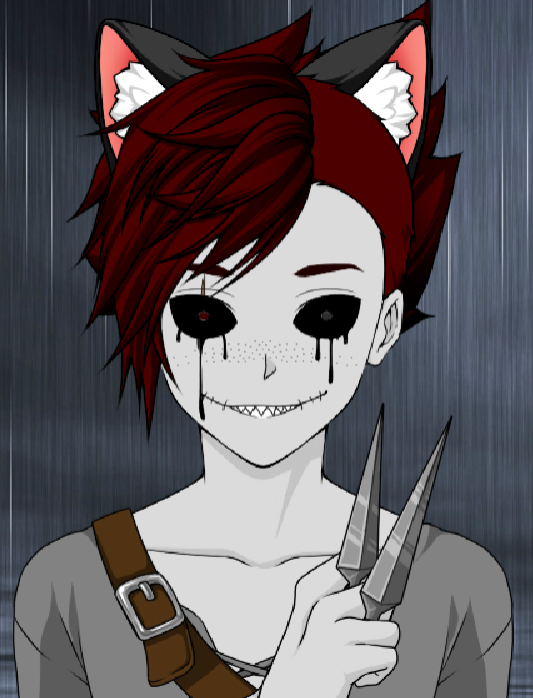 Spend the night with kitty 1, 2, and 3 Anime art by princeofredroses
Spend the night with kitty Wiki: https://spendthenightwithkitty.wikia.com/wiki/Spend_the_night_with_kitty
Spend the night with kitty Topic channel: https://www.youtube.com/channel/UC0sr41oSt8JVNqbh0PAomrA
Install instructions
1. Download STNWK
2. Right click on the .zip file, and click Extract all.
3. then go to the extracted file, and scroll all the way down
4. then double click the application named pwrapperwin
Enjoy!
Comments
Log in with itch.io to leave a comment.
ii would love to download the music for the game. I honestly love it.
Guys! SPEND THE NIGHT WITH KITTY 2 is out!!! I am so excited to play it.
How are you going to take down my opinion and say no hate cmments and leave Rango's comment up. I'm sorry I may have went over the top but I dont get the point of this game.
I gave i a try when it was the older version, and I had a "fun" time more with the game design than I did playing it. Your hatchimals game was a good start, and I'll have that video coming out on Monday. Thanks.
ok, thanks for the review. but i'm sure that the update is more harder, and it is a game. btw the music is not copyright i made it myself.
Sooooo how have this gotten so popular? I don't get it.
wow scary onng im shaking the scaryness is ovepowering mem y life jsut flashed before me way scaryier than outlast really scared me when the cat just touches me with little to no reaction time number 15 burger king foot lettuce
Can you plz give me the game art?
I'm sorry I can not give game art, but you are allowed to make fan art for stnwk and post it in the comments. Thank you :)
Good game! I like the idea, but the game is WAAAAAAAY too short and more things should have been added before publishing, and the game was not working for me so I had to use a bypass in order to play the game. 8/10
I justed clicked on the start
dude you just click start, it's that simple. if it does not work, then somethings wrong with your pc. i'm sorry, but that's the only way.
oh, wait. there is another solution. once you get in to the game, double click anywhere and then it should be all right. hope this helps! :)
I have the same problem and double clicking is not helping at all!
you may have a virus, it has happened before when you try to click somewhere and there's a virus causing it.
What was the bypass you used, because I have the same problem.
quick question, why did you delete these videos? if you put them public on YouTube, you may get a lot more subscribers! stnwk has 2,481 views and 273 downloads you know!
Looking Forward For The second night
Cool! It is not letting me start the game can you help? (Read comment I wrote on the game)
What was the bypass you used to get into the game.
eyedisconnected did not use a bypass.