Spend The Night With Kitty
A downloadable Horror game for Windows
Thank you everyone for 4.6K views and 550+ downloads! WOW!!!
your tent blew up while camping with your cat.
your cat died, now your in a hotel. and your cat got revenge. you hated your cat, now he hates you. his body got upgraded to scare you. now you have to figure out how to get out of the hotel.
ATTENTION! Guys, guys guys... apparently this game got popular for it's stupidity. i did not make the game stupid at all, i worked hard on it for MONTHS. Both Markiplier and Flamez plays say the game is stupid, but it is NOT. the graphics might be bad, but PLEASE!!! NO HATE!!! thank you.
Also i tried to make a back button on all pages, but it did not work. it would crash on you if you tried to click it.
And last but not least, there IS an objective. the objective is to try to grab the hammer and bust open the door before kitty gets you. thank you :).
Controls:
Press W,S, to move
press A,D, to look around
point your mouse to an object, and press E to pick it up
go to the door, and press B to smash door (if holding heavy object)
if holding heavy object, go to Robott and press K to kill him
Latest Fan art(s)!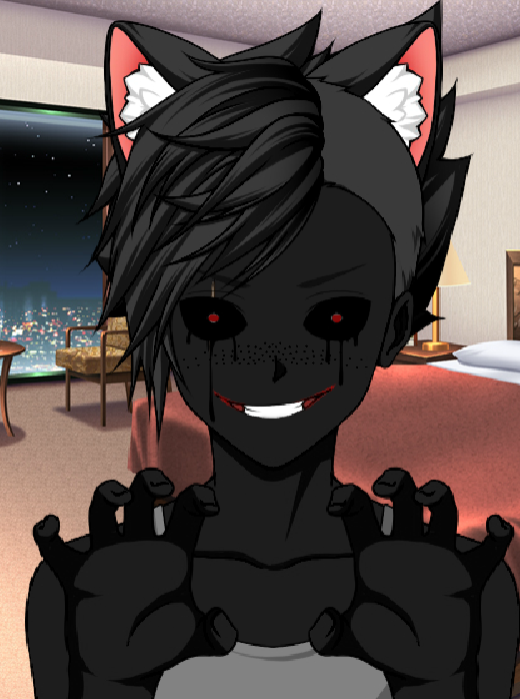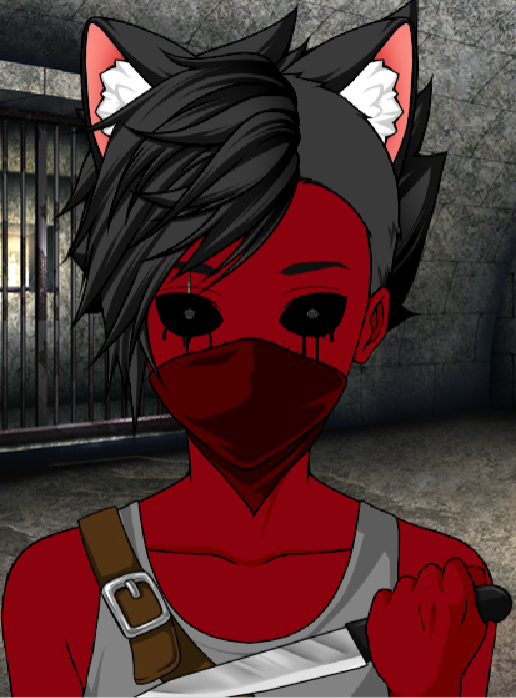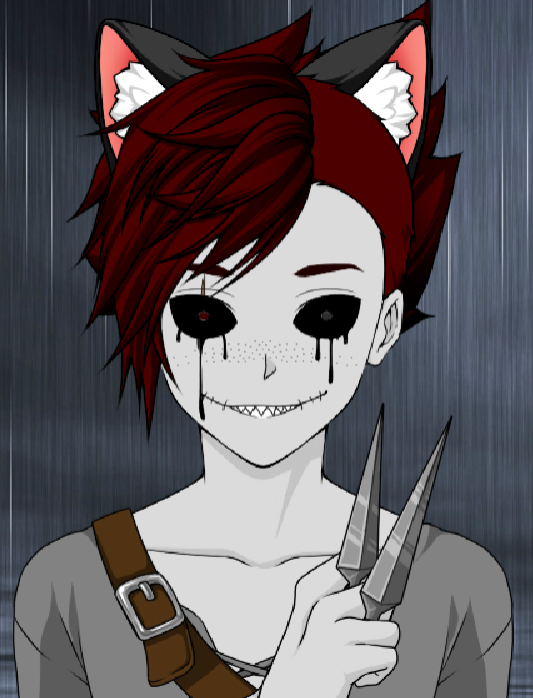 Spend the night with kitty 1, 2, and 3 Anime art by princeofredroses
Spend the night with kitty Wiki: https://spendthenightwithkitty.wikia.com/wiki/Spend_the_night_with_kitty
Spend the night with kitty Topic channel: https://www.youtube.com/channel/UC0sr41oSt8JVNqbh0PAomrA
Install instructions
1. Download STNWK
2. Right click on the .zip file, and click Extract all.
3. then go to the extracted file, and scroll all the way down
4. then double click the application named pwrapperwin
Enjoy!